A new employee engagement app specifically targets organizations seeking to build a closer connection to virtual workers and contractors. 
Staff Connect is an employee engagement application designed to create a hub for organizations anywhere in the world seeking to better connect deskless workers to the overall community. While the app can be set up in hours, the company believes it should be treated as a change management process.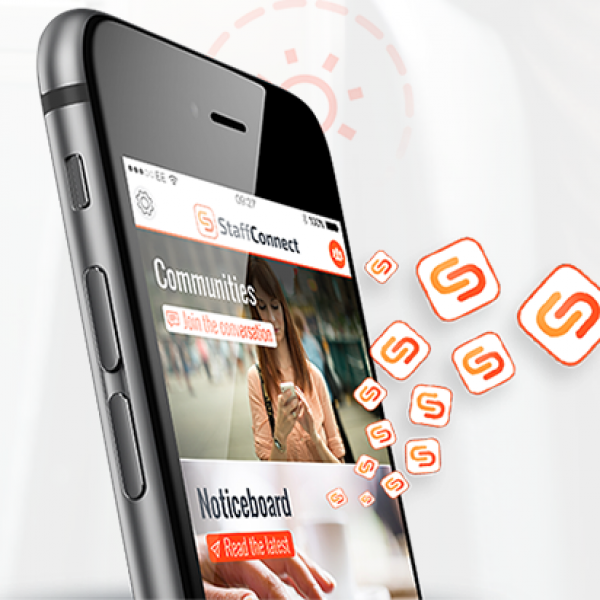 Many technology ideas come from the personal experience of the founder. For Bulent Osman, CEO and founder of Surrey, U.K.-based Staff Connect, the "aha" came when he was working at Microsoft, where he recognized just how "disconnected and disengaged" many of the company's virtual workers felt. "You would hear this in exit interviews not in just in my division but in peer-to-peer reviews across the organization. I thought, this is Microsoft, we should have all the tools to make these connections, so I began to research how other organizations tackle the issue of the non-desk worker. I found that while most such employees work on their desktops, there's no formal technology to connect them to the organization. With the prevalence of deskless workers and mobile devices, I saw a real opportunity, created a mobile app, and found a visionary U.S. company willing to test it."
Now four years later, the company has several dozen clients in the U.K., Europe, Australia, and in the U.S. and is now expanding in the U.S. with the opening of a sales office on the East Coast for which the company is seeking a sales professional. The company targets organizations with 10,000 to 50,000 employees and recently signed up a major automaker, Osman reports.
The technology includes four key modules:
1) Communities "to encourage user-generated connect by enabling employees to share updates, images, and videos with communities, with the option to comment and 'like' posts."
2) News—a platform to broadcast company information and announcements to all employees.
3) Chat—instant-messaging features enabling employees "to share updates with individual colleagues and groups no matter where they are."
4) Surveys—the ability for organizations to take a "temperature check or find out what your employees think about recent announcements."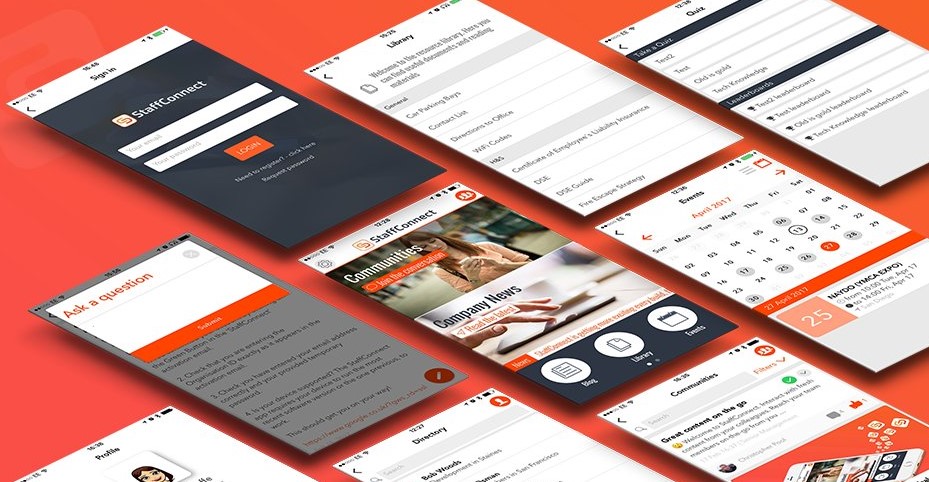 The goal of the technology, Osman explains, "is to empower the deskless workforce, the forgotten workforce…We are targeting forward-looking companies. We are doing a lot in health care and related companies in the U.S. as there are so many doctors, nurses, cleaners, caterers and people who are not sitting at their computers every day; many may not be given a laptop by their companies, and many may not even have a company email address. The same is the case in many other industries beyond I.T. and health care, including construction, mining, transportation, manufacturing, warehouses, or any business with lots of tele-commuters. So many of these folks are truly forgotten. The goal is to get them connected, engaged, and to give them a voice. The more one looks at the size of market of disconnected workers, the more use cases one finds for our technology."
Osman understands that today's organizations use multiple technologies to engage with and connect employees, so Staff Connect is built to easily connect with other applications, he says. For instance, Staff Connect does not include any rewards and recognition tools at this point, but, Osman adds, an organization could readily connect a rewards platform to Staff Connect through an API.
The key to selling the technology, Osman admits, is to help the CEO understand the pain points related to connecting virtual workers and the consequences of failing to address them. "While it takes only a few hours to set up our technology, it can take up to four weeks or more to deploy because this should be considered part of a change management strategy, not just the deployment of a new app. We believe it's very important to work in partnership with our clients to develop a return-on-investment for the effort and that means making sure everyone in the organization is engaged with the vision and process."
In addition to focusing directly on corporate practitioners, the company seeks to reach the growing community of engagement agencies, advisors, and consultants working with organizations to help improve engagement.
For More Information:
Ciara O'Keefe
800-940-1931